About Homeowner's Insurance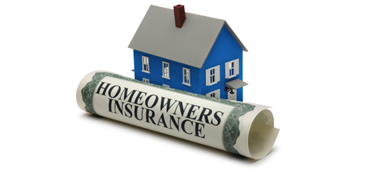 It's your home and you want to protect it with the right homeowner's insurance policy. To do this it's important to understand what a standard homeowner's insurance policy includes. There are four key components consisting of:
Coverage for the structure of your home.
Coverage for your personal belongings.
Liability protection.
Living expenses in case you are temporarily unable to live in your home due to a fire or other insured disaster.
1. Your house & other structures
This part of your policy generally pays to repair or rebuild your home if it is damaged or destroyed by fire, hurricane, hail, lightning or other disaster listed in your policy. It does not pay for damage caused by a flood, earthquake or just wear and tear. When purchasing coverage for the structure of your home, make sure to buy enough to rebuild your home. Also, review this coverage on an annual basis to make sure you have sufficient coverage. Other structures refer to buildings such as garages, sheds, & inground swimming pools not directly attached to your house. Your homeowners policy provides an automatic 10% of the coverage amount on your dwelling to cover these structures. Higher limits are available.
2. Your personal belongings
Your furniture, clothes and other personal belongings are usually covered if they are stolen or destroyed by fire, hurricane or other insured disaster. Most companies provide coverage between 50% to 70% (this is just an average, every policy is different) of the amount of insurance you have on the structure of your home. The best way to determine if this is sufficient is to conduct a home inventory, in case you need to increase your coverage. If you have questions about what is covered by a specific policy, contact us. Be sure to insure your personal belongings on a replacement cost basis to eliminate depreciation being taken in the even of a covered loss.
This part of your policy may also include off-premises coverage, which means that your belongings are covered anywhere in the world, unless you have decided against this coverage.
Expensive items such as jewelry, furs and silverware are covered, but there are dollar limits if they are stolen. To insure these special items to their full value, consider purchasing a special personal property endorsement or floater and insure these items for their appraised value.
If you operate your own business out of your home it may be possible to add coverage for your business property to your homeowners policy, depending on the type & size of the business.
3. Liability protection
Liability protects you against lawsuits for bodily injury or property damage that you or family members cause to someone else. It also pays for damage caused by your pets. So, if your child or dog accidentally breaks something in your neighbor's yard, you are covered. The liability portion of your policy also pays for both the cost of defending you in court and any court awards—up to the limit of your policy.
Liability limits generally start at $100,000. Given today's legal climate we reommend that you have at least $ 500,000 in coverage. Your policy also provides no-fault medical coverage. If a friend or neighbor breaks an ankle playing basketball in your back yard, he or she can simply submit medical bills to your insurance company. Expenses are paid without a liability claim being filed against you. We recommend that your policy has $ 5,000 of this coverage.
4. Additional living expenses
If your home is damaged because of a fire, storm or other insured disaster and you can't live in it, this coverage pays the costs of living someplace else while your home is repaired or you find another place to live. While your home is being rebuilt, hotel bills, restaurant meals and other living expenses are covered. Coverage for additional living expenses can equal up to 30% of the amount of coverage on the house, depending on your policy.
Footnote: This is a brief overview of the coverage that can be included in a Homeowner's Insurance policy. You should read a policy thoroughly before purchasing any insurance policy.